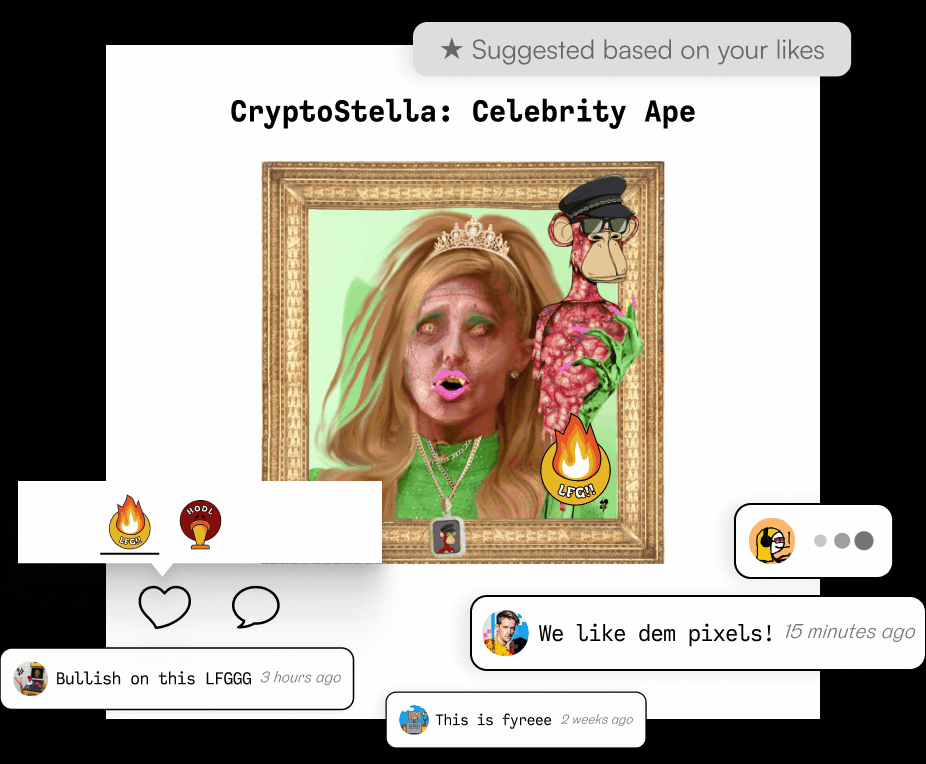 ---
Social Curation
Curate NFTs, one comment and reaction at a time. For every app, every NFT, and everyone.
The team behind RARA's protocol is now part of MASK! Read more here↗
---
---
BUIDL for engaging users and NFTs
Build with RARA to store reactions, comments, and tags on NFTs, all on-chain - key tools for building NFT timelines.
Decentralized
Permissionless and developed to function independently forever on-chain
Customizable
Modify and adapt to improve experience and usability of your dApps and your community
Seamless Integration
Support increasing demand for engagement in your dApps
---
Use Cases
---
Mobile Apps
Replace your like button with Reactions - Web3 emojis and GIFs.
Create filters for photo NFTs using Reactions and generate free RA! like tokens to capture the moment.
Decentralize your #hashtags with Tags and build indexable NFT lists.
---
Web3 Social Apps
Tap into live and historical commentary on NFTs.
Embrace your community memes by helping collectors register NFTs as Reactions. Free utility!
Build "For You" feeds with RARA curation graph customized to each a person's likes and preferences.
---
NFT Marketplaces
Turn on Comments for bids and offers to help make the sale.
Make smart NFT recommendations for collectors based off their curation activity.
---
More Use Cases
Create portable collector exhibits with Tags and store collector Comments on NFTs too.
Use Tags to build public or private music NFT playlist.
---
---
Features
RARA adds social commentary to Non-Fungible Tokens (NFTs) through permissionless and composable curation.
Cross-platform commentary
Live and historical commentary for every app, every NFT, and everyone
Engage new users
with Web 2.5 tools (reactions, comments, tags) that come with free collectibles for users
Customize NFT feeds & recommendations
Build new app experiences and algorithms putting the user's likes and preferences front and center
---
Blog
---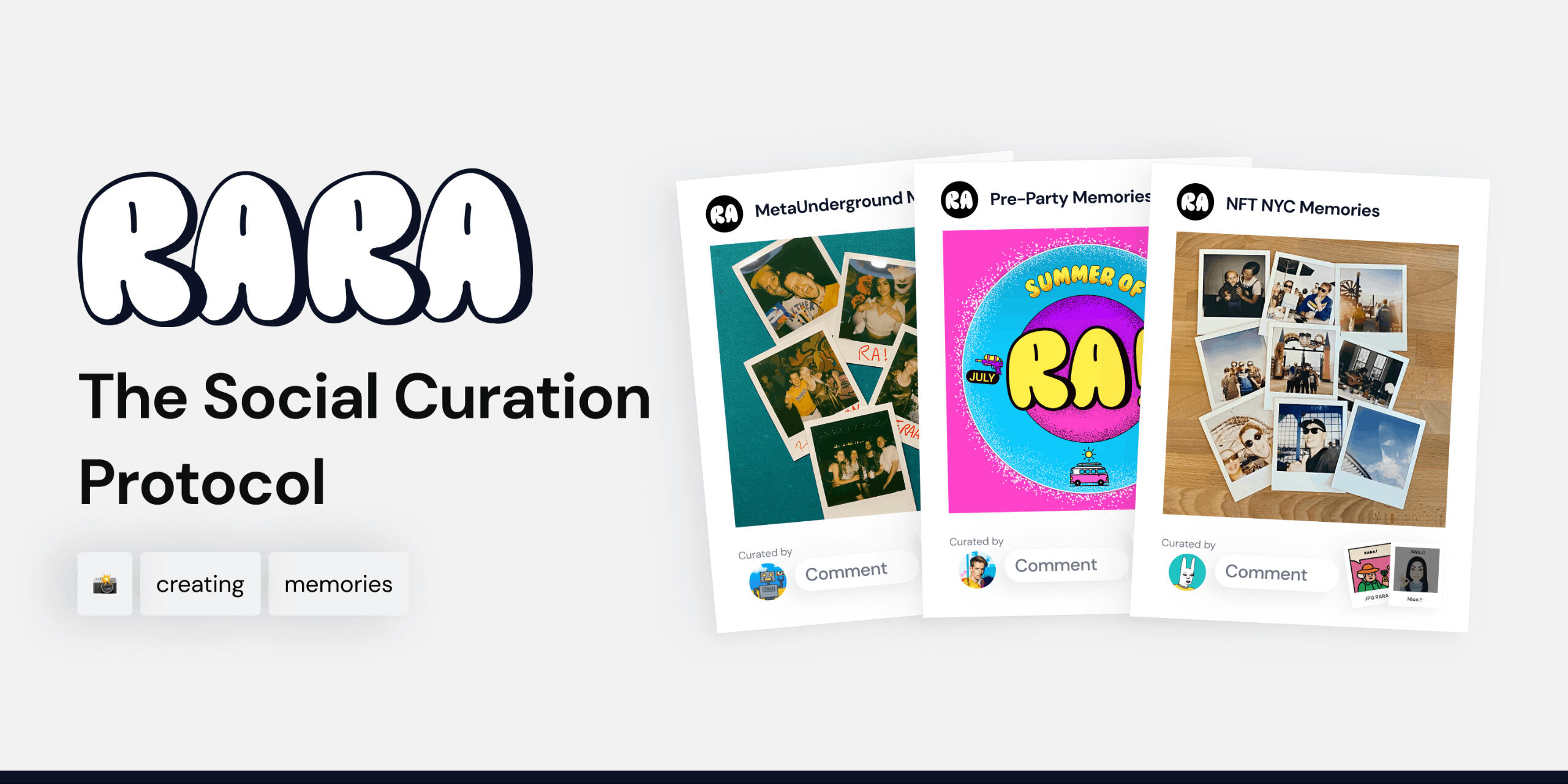 ---
Partners & Investors
---
---
It's time to BUIDL with RARA
Begin with quick start guides, protocol documentation, our subgraph, and completely open source code.
Built by creators on the 🌐 Internet. Designed for the curators creating one memory at a time.
© 2020-2023 RARA Social Inc.